There were loads of royals at the Olympics on day one. We'll take a look per event.
Swimming
Throughout the day, 6 royal families made appearances. From The Netherlands, Prince Willem-Alexander, Princess Maxima, Princess Catharina-Amalia, Princess Alexia and Princess Ariane attended. From Denmark, Queen Margrethe, Crown Prince Frederik, Crown Princess Mary and Princess Benedikte watched. From Norway, Crown Prince Haakon and Crown Princess Mette-Marit attended. From Luxembourg, Grand Duke Henri, Grand Duchess Maria Teresa, Prince Guillaume, Prince Louis, Princess Tessy, Prince Felix and Princess Alexandra attended. From Great Britain, Queen Elizabeth, Prince Philip and Princess Anne attended. From Greece, King Constantine, Queen Anne-Marie and Prince Philippos attended.
Cycling
Today was the men's road race. Three royal families made an appearance- Charles and Camilla from Britain, Haakon and Mette-Marit from Norway and Tessy and Guillaume from Luxembourg.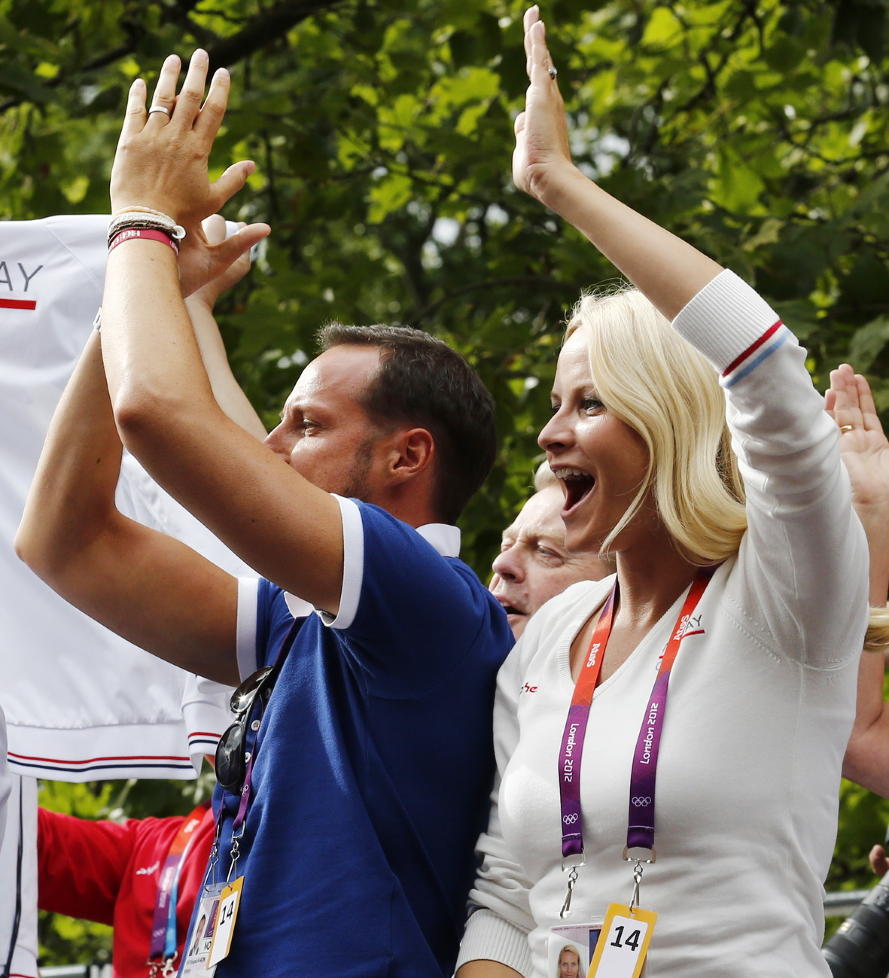 Table Tennis
Prince Albert made an appearance at table tennis.
Tennis
Crown Prince Frederik and Crown Princess Mary watched tennis at Wimbledon.
Judo
Prince Philippe, Princess Mathilde, Princess Elisabeth, Prince Gabriel, Prince Emmanuel and Princess Eleonore attended judo.
Shooting
Prince Louis and Princess Tessy of Luxembourg attended the women's 10-metre air rifle qualifying rounds today.
View more photos by searching "Princess Tessy" here.
Photo Credits: Getty Images via Daylife, Reuters via Daylife, AP via Daylife, PacificCoastNews.com via Zimbio, sporten.dk, Belga Pictures, Newscom